Do you need the professional team's support during implementing the new product? Trust us – our specialists have long experience in designing, planning and implementing products.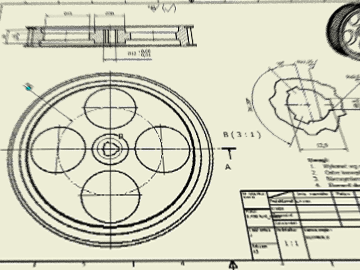 The TechOcean's team of specialists will prepare for you 3D models (CAD) that can be utilized in the technical documentation (CNC, 3D print) and in the marketing (renders). We use world-class licenced CAD software. We also carry out strength and durability tests.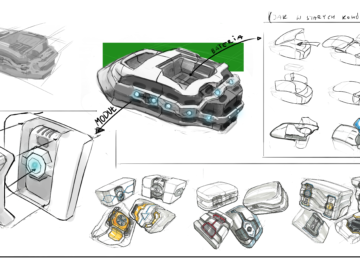 Our specialists in the field of the industrial design will make your project both compliant with the latest trends on the market and easily understandable for its users. Products designed by our team always stand out with their well chosen form and style.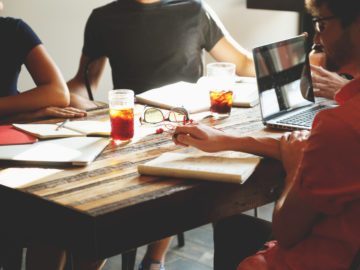 Don't you know in what way your problem can be solved? Our team comprising of engineers in eight different areas of knowledge and specialists in the field of the industrial design will carry out the issue analysis and will define possible solutions. Interdisciplinary team guarantees the complex problem examination.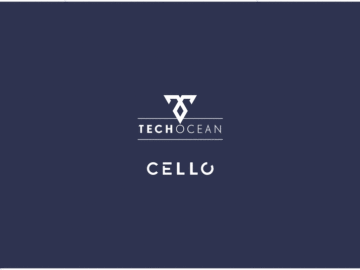 Our team will prepare the product presentation for you basing on provided product appearance or will perform essential renderings. Thanks to the presentation you will better show the features of your product.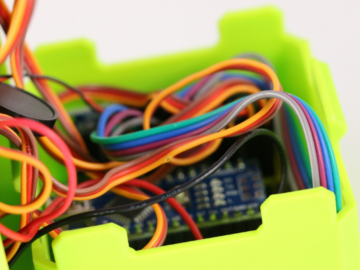 Minimum Functional Prototype
Within this service our team will create the  crucial practicality of your product. Due to that your product will be able to be tested by target customers? Although such prototype generally doesn't have all the features, thanks to some concessions it can be created in a very short time .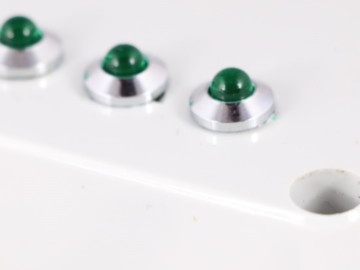 Complete Functional Prototype
It has got all the features of the final product, however, it is not adjusted to the final production. Such prototype allows to conduct advanced studies with customers in order to verify product assumptions. Due to this very prototype you will get the information whether the product matching to the market is satisfactory.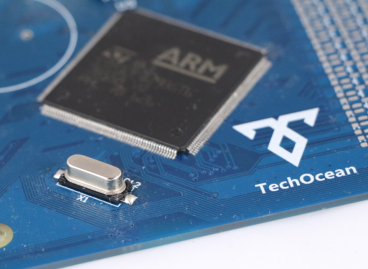 This is the stage in which all the product elements are adjusted to the planned scale of production. During this stage the entire design is examined and optimised in terms of production. Our team contacts the subcontractors and negotiates the best production prices. After launching the pre-production run the product is ready for sale.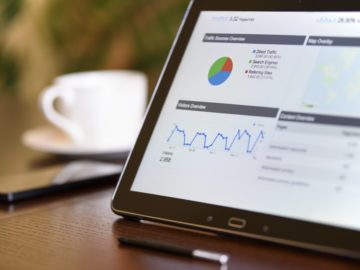 Managing large and small volume production
Our team plans, manages and optimises the entire manufacturing process of your products. Thanks to our support you are able to focus on what is really the most important for your company's growth and development.
Although our team is interdisciplinary, each of us has experience in robotics. We have been working together on various robot projects including the wide range of constructions ranging from rovers to underwater robots for 4 years.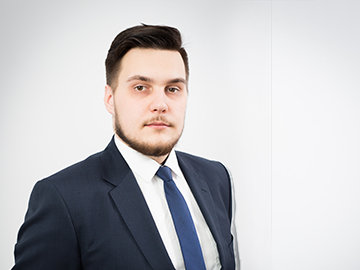 Engineer, roboticist, the graduate of the Warsaw Institute of Technology, Department of Mechatronics. Managing Director and the part owner of TechOcean. He specializes in project management and in embedded systems.
He has experience in projects connected with robotics, cosmonautics and military equipment fields. In 2014 and 2015 he co-coordinated ERIS project that he topped off with participation in University Rover Challenge 2014 and 2015 – Mars rover contest. Co-creator of 3D Reaktor brand which specialises in 3D printing.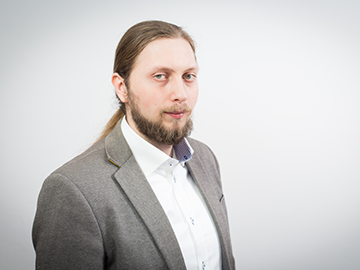 Robotics engineer and mechatronic technician. The graduate of the Warsaw Institute of Technology, Department of Aviation and Cosmonautics. He is specialised in mechanic constructions, 3D print and engineering design methods.
The participant of international underwater robot and Mars rover competitions as well as the lunar robot contests organised by NASA. He has worked as satellite system constructor in the Space Research Centre, Polish Academy of Sciences.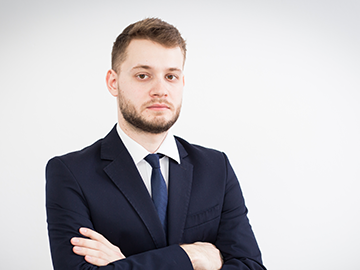 Marketing and Sales Director, the part owner of Techocean, the online shop – 3D Reaktor's manager. He has technical education, he is the mechatronics engineer. He is the graduate of the Warsaw Institute of Technology. The participant of international underwater robot and Mars rover contests. He is specialised in online marketing and e-commerce. In work he focuses on growth hacking.
Real-time computing (RTC) and data exchange in distributed processing system specialist. He has experience in military industry, in C4ISR systems. The graduate of the Warsaw Institute of Technology, Department of Automated Technology and Robotics.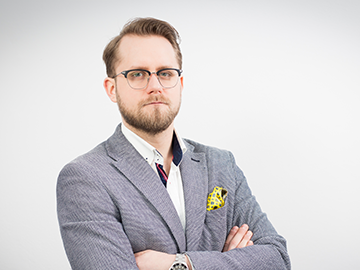 The graduate of Academy of Fine Arts in Warsaw in industrial design. He is specialised in employing computer-aided design methods (CAD) in the industrial design. He is interested in motorisation, automatics and robotics as far as the design field is concerned.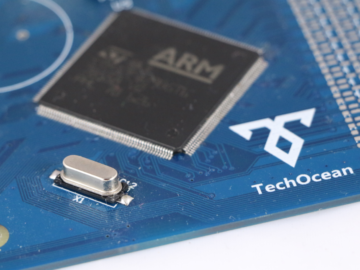 The main electronic engineer in TechOcean. At work, he focuses on designing electronic boards, integrating electronic systems and on tests. He specialises in digital electronics and IoT systems.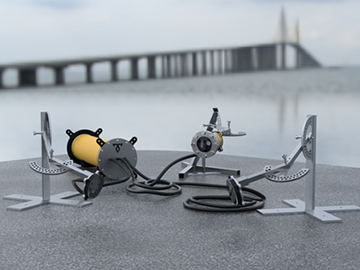 The underwater camera is a product developed in cooperation with the Institute of Oceanology, Polish Academy of Sciences. The combination of TechOcean's engineer knowledge and unique IO PAN experience in the underwater studies field enabled us to create the camera capable of unaided functioning in underwater conditions for a year.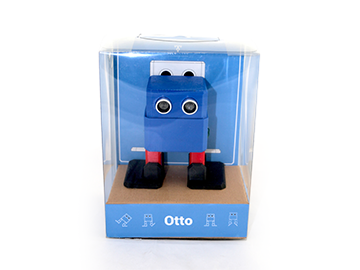 Otto robot is a friendly robot that may introduce everyone to the robotics world. Otto walks, dances, emits sounds and misses obstacles. It is possible to personalise the robot – you can have your name printed on it but you can also choose the colour and various accessories. For those who are more demanding we developed DIY sets which enable to explore robotics secrets in practice.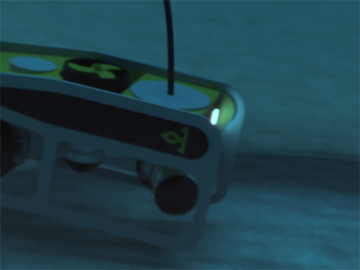 Designed by TechOcean underwater UAV is remotely operated Mini ROV robot? Due to Full HD camera and illumination all the underwater details are perfectly visible. Additionally, it is possible to adjoin a grab in order to be able to manipulate small objects more accurately.
The robot is perfect for inspection and tasks requiring precision.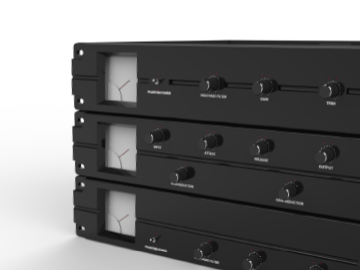 Comprehensive grant realisation comprising cooperation of collaboration with other entities, PCB analogue system development, complex PCB digital electronic circuit with ethernet communication technology development, case designs, macOS application.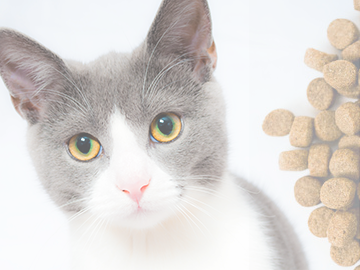 Comprehensive prototype realisation based on mechanism model provided by customer. Performed activities: device design development, mechanism prototype development, tests of diverse mechanism realisation methods, detailed technical project, PCB control system preparation and eventually prototype realisation.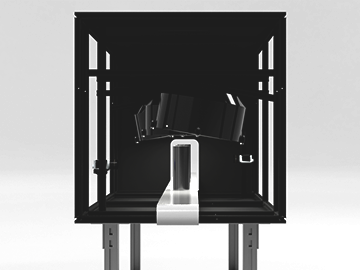 Vision process quality control system
Technological process quality assessment. Solution based on visional system. Performed activities: algorithm development, doing software tests on the grounds of exemplary elements provided to us, system components selection, development of the device adjusted to production line, lunching.
Development of the project basing on a provided prototype: PCB development, tests and improvements. Line production involving 25 pieces of the device.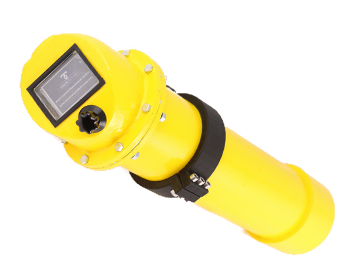 Sea current measuring system
System based on the GPS and inertial navigation intended for coaches and regatta sailors that enables to determine the sea currents direction and velocity. It was used during Olympic Games in Rio de Janeiro in 2016. The device is locked in a waterproof and impact-resistant buoy and it is equipped with its own power supply.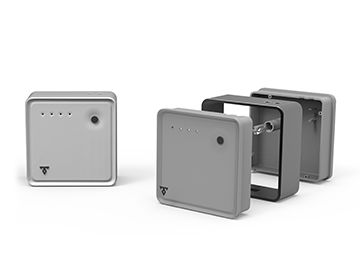 Cello is the IoT solution that enables to adjoin traditional machines to the industrial network. It enables better process control and resource use in accordance with the industry 4.0 assumptions.